Bourgogne Wine Heritage: A Journey in Flavor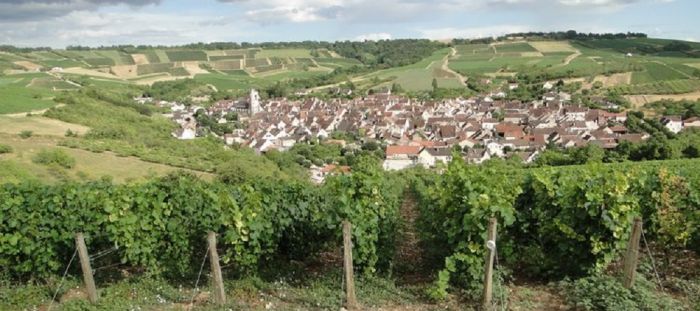 Photo Credit: Bourgogne Wines
Hilly terrain running roughly 37 miles from Dijon to Santenay in the Bourgogne region of France defines a patchwork of more than 1,000 climats (microclimates) producing a wide variety of mostly Pinot Noirs and Chardonnays. The sheer diversity of terroir and wines often make understanding the region daunting. The popularity of their renowned Grand Cru A.O.P. also gives many the perception that Bourgogne wines are pricey but in reality, 52 percent of bottles from this region are Regional A.O.P.s representing great value with many falling below $ 40. Here are some exemplary vintages that provide an excellent way to get a taste of Bourgogne's diversely rich terroir:

Photo Credit: Bourgogne Wines
Domaine Parent, Bourgogne Pinot Noir, 2014
Located in the heart of Côte d'Or in Pommard, Domaine Parent's winemaking heritage dates back to 1787 when founder Etienne Parent collaborated with Thomas Jefferson who was fast becoming an exporter of Burgundy across the Atlantic before becoming the third President of the United States. Considerably later on in the 1950s, Domaine Parent was one of the first Côte d'Or estates to sell all its production in bottles allowing them to build global reach as well as local popularity.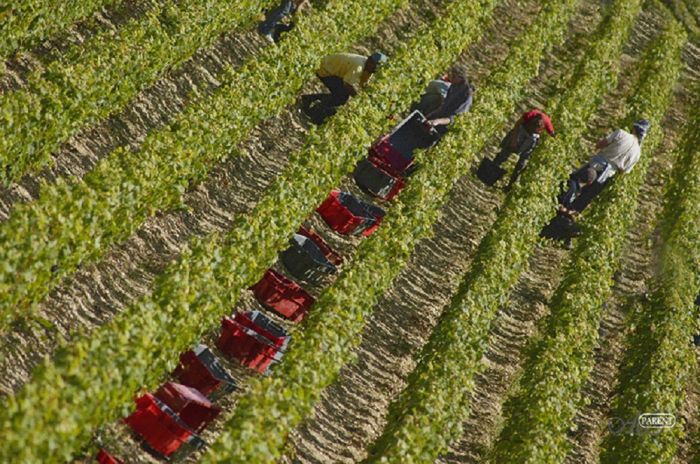 Photo Credit: Domaine Parent
Now in its 12th generation, sisters Anne and Catherine Parent have been running the family estate since 1998, preserving older traditions like hand harvesting grapes to protect their delicate ripeness, followed by roughly seven workers at a sorting table selecting 'just right' batches. At the same time, they have also embraced new initiatives like restoring their soils to sustainable levels thanks to their 2013 organic certification.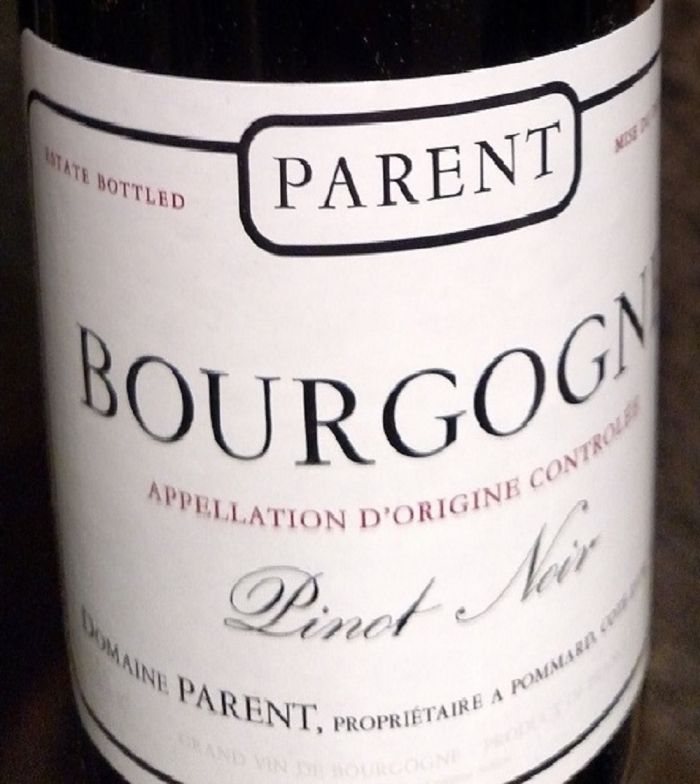 Photo Credit: Steve Mirsky
After pressing, wines are gravity-fed into French oak barrels for 14-18 months maturation. According to Anne Parent, "Since we use biodynamic cultivation, we use a lunar calendar which is set each year and base all our work on it from vineyard to cellar. For example, we mainly bottle on fruit days, by waning moon, because it preserves the fruit and aromatic qualities of the wine. Despite the additional investments of time and equipment, the challenges of working organically and using biodynamic cultivation is worth it since we are in tune with nature's cycle bringing us closer to the soils and vines."
Their soils of Marl with Dolomite limestone and red clays define the power and elegance of this signature 2014 vintage. You get a distinctively clean and clear clove and spicy berry melange on the palate with a deep red velvety stone fruit and raspberry on the mouth feel. Noticeably bright and airy rather than subdued, its slight blueberry tartness provides enough nuances to equally pair well with fish and BBQ.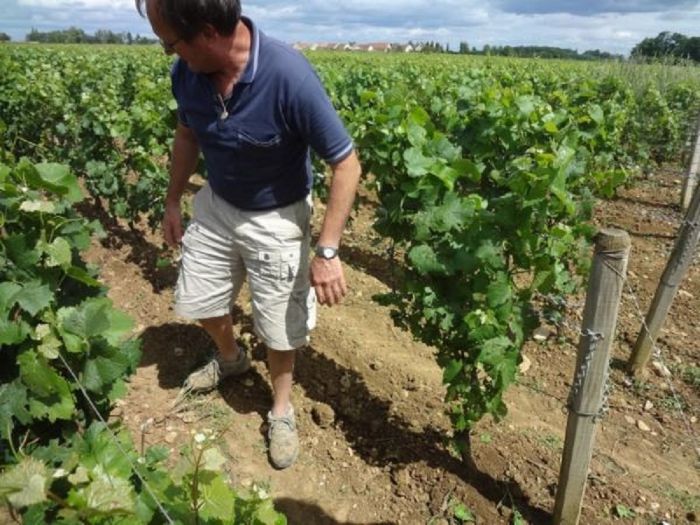 Photo Credit: Bourgogne Wines
Catherine et Claude Marechal, Chorey-les-Beaune, 2013
Extending from the river Saône to the ridge of hills that give Côte d'Or its namesake, winemaker Claude Maréchal's vineyards are situated on a flat plain that's also well known for producing grains and produce. Maréchal's father began the business as a cereal farmer with a few vineyard holdings in Bligny-les-Beaune, where Maréchal and his wife Catherine now reside.
Claude's growing principles keep things straightforward and simple like using no herbicides and severely pruning to keep yields low. Vinification is done in open wooden vats, grapes are fully destemmed, and fermentation is not induced by adding yeast, so it can take a few days to start the naturally cold pre-maceration. New wood barrels are added every year, but the  proportion of wine Marechal ages in them stays low so as not to over-oak his stock.
Photo Credit: Steve Mirsky
Made from 30-year-old Pinot Noir vines, grapes are harvested and sorted by hand, undergo cold maceration for about four days with twice daily crushes and total fermentation on skins for 12 to 14 days. The finished product is oak-aged for a year and then bottled onsite yielding a fine, bright red with an eloquent, fruity bouquet with hints of cherry.  Light tannins makes this vintage mellow drinking with a brambleberry patina across the palate. You get a definitive yet mild minerality allowing the fruit to shine through exuding a delicate bouquet with light fruit and spice with just enough acidity for cleansing the palate.

Photo Credit: Steve Mirsky
Maison Parigot & Richard, Crémant de Bourgogne Rosé, 100% Pinot Noir
This Cuvée Rosé from the Crémant de Bourgogne is made from 100% Pinot Noir grapes grown in Côtes de Beaune, Côtes de Nuits and Haute-Côtes de Beaune. Soil is a clay limestone that's regularly plowed without chemical herbicides.  Vines range in age from 20-50 years.  Grapes are pneumatically pressed, fermented in stainless steel, and aged on lees for 18-30 months. This careful attention to production translates into a salmon-hued bubbly Cremant that has an extremely playful mouth feel with brisk floral notes and sweet yet bracing berry and stone fruit.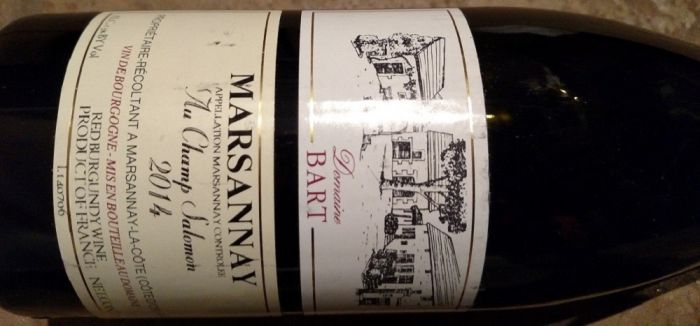 Photo Credit: Steve Mirsky
Domaine Bart, Marsannay Les Champs Salomon, 2014
From the Marsannay appellation, considered the gateway to the Côte de Nuits Villages region, Les Champs Salomon's hillside vineyards are situated at altitudes ranging from 92 to 1,033 feet above sea level. Soils are above a fault line in Crinoidal limestone overlain by colluvial silt full of stones. This results in a wine that has a dense, bright shimmering ruby hue expressing the typical characteristics of Pinot Noir in purity and freshness. The nose is immediately open, evoking cherry, with an exquisite touch of white pepper showcasing a persistently elegant minerality. On the palate, the viscosity is very alert and vibrant with fresh tannins highlighting a silky texture and pleasant salinity on the finish.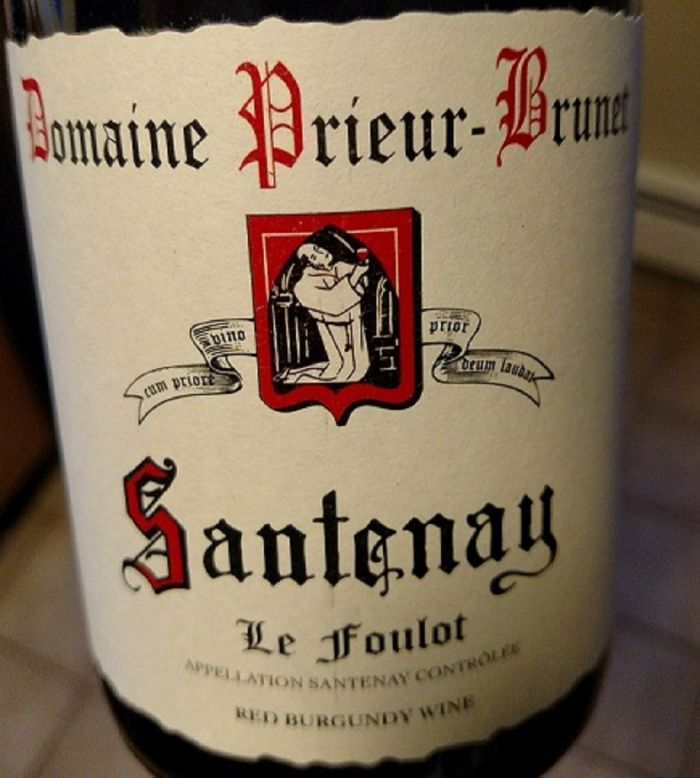 Photo Credit: Steve Mirsky
Domaine Prieur-Brunet, Santenay Le Foulot, 2013
Although it's commonly known that Pinot Noir grapes produce white juice despite their black skins, cold maceration used to produce this varietal allows the color to spread from the skin to the juice. Fermentation takes place in open oak vats and if necessary, white fresh eggs are used to naturally clarify without filtering. Domaine Prieur-Brunet's vast domain on the Coast of Beaune produces a tightly wound melange of spice and black fruit with a citrusy plum on the nose.  Its light-hued pallor belies a delicate tasting experience with an abundance of acidity standing up to tough ingredients with personality like Gorganzola and other sharp cheeses, root vegetables, and hearty meats like barbeque and charred steaks.  Its definitive minerality accentuates and magnifies hot pepper and spicy sauces.  Pairing with chocolate enlivens its red berry splendor due to a mellow astringency.  A full bodied rich fruitiness that crescendos across the palate is the direct result of no filtration.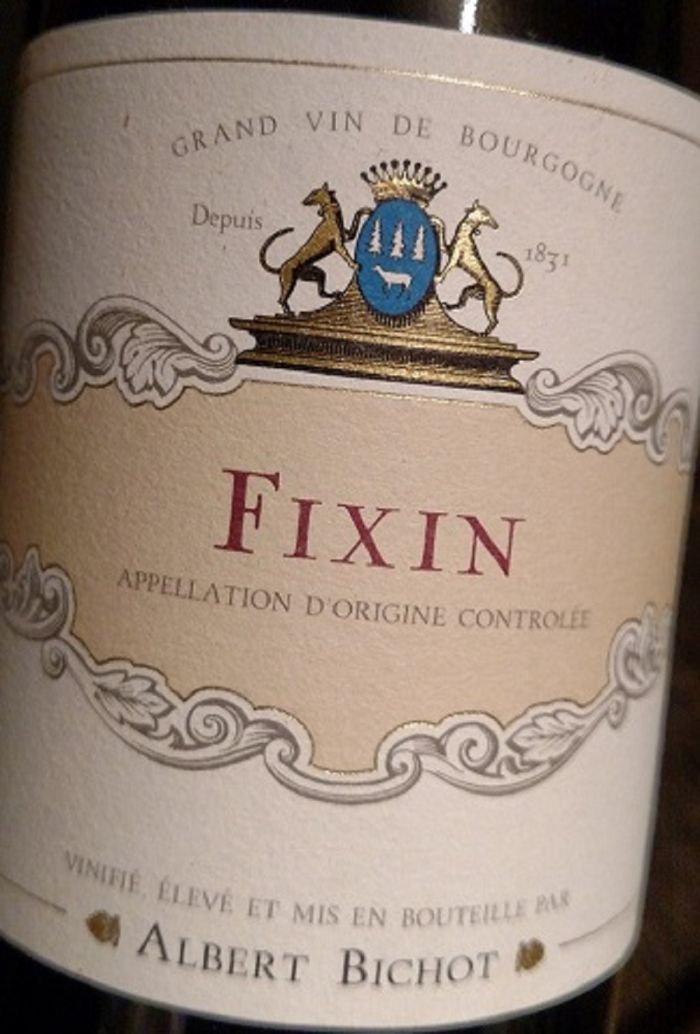 Photo Credit: Steve Mirsky
Fixin (pronounced Fissin) is a subregion of theCote de Nuits Villagesappellation in between Dijon and Gevrey Chambertin. Vineyards here are rich in clay, limestone, and orientated east-southeast creating the perfect terroir for this very particular varietal. Featuring a stunning ruby red hue, this wine has a delicate nose exuding subtle notes of honeysuckle complemented by a crisp oakiness striking a harmonious balance and a persistent finish of light spicy notes.  The mouth feel has a complexity that runs deep with a zingy yeast exuding plenty of character and texture of rich spice and biting fruit. Overall, a regal flavor experience with an electrifying fruitiness.