British Gas to raise electricity prices
British Gas will increase electricity prices by 12.5% from 15 September, its owner Centrica has said, in a move that will affect 3.1 million customers.
Gas prices are unchanged, but the average annual dual-fuel bill for a typical household on a standard tariff will rise by £76 to £1,120, up by 7.3%.
Centrica said the rise was a result of "transmission and distribution costs" and the costs of "government policy".
A government spokeswoman said its costs "could not explain these price rises".
Centrica said the price increase was its first since November 2013, adding that British Gas was one of the last suppliers to raise prices.
The company added that it would protect its most "vulnerable customers" against the rise and that British Gas would credit more than 200,000 people on the government's Warm Home Discount with £76.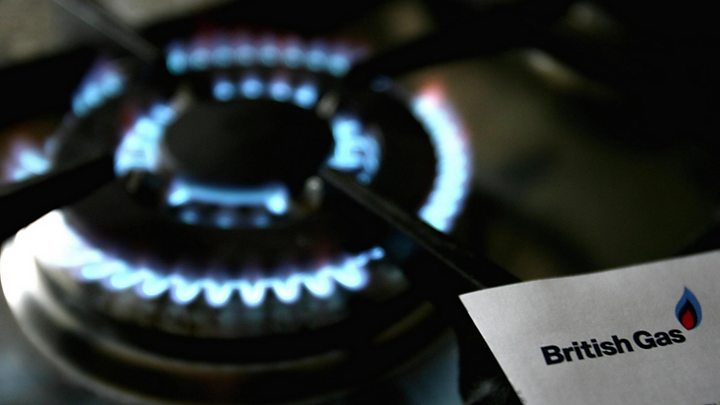 Centrica chief executive Iain Conn told the BBC's Today programme that wholesale costs had gone down and were not the reason for the price rise.
"We have seen our wholesale costs fall by about £36 on the typical bill since the beginning of 2014 and that is not the driver. It is transmission and distribution of electricity to the home and government policy costs that are driving our price increase."
He added: "We are selling electricity at a loss and that is not sustainable."
British Gas had frozen its gas and electricity prices for six months in February, saying at the time it was able to do so by cutting costs to offset higher wholesale prices.
A spokeswoman for the Department for Business, Energy and Industrial Strategy said: "Energy firms should treat all their customers fairly and we're concerned this price rise will hit many people already on poor value tariffs.
"Government policy costs make up a relatively small proportion of household energy bills and cannot explain these price rises."
"In response to a letter from the Business and Energy Secretary asking what action the regulator intended to take to safeguard customers on the poorest value tariffs and the future of the standard variable tariff, Ofgem has committed to taking prompt action, in consultation with consumer experts, to develop proposals including a safeguard tariff.
"We want to see rapid progress on this commitment."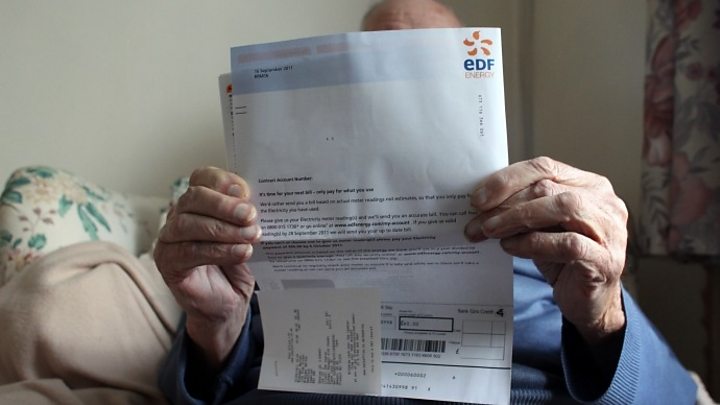 Centrica Consumer chief executive Mark Hodges said: "We held off increasing prices for many months longer than most suppliers in order to protect our customers from rising costs, so it is a difficult decision to have to announce an increase in electricity prices.
"We are fully engaged in the debate over how to ensure the energy market works better for customers and have made a number of proposals to the government and Ofgem.
"These include phasing out the standard variable tariff and levelling the playing field so all suppliers pay a share of energy policy obligations. We also welcome and share Ofgem's focus on vulnerable customers."
The company added that 5.3 million of its customers would be unaffected by the rise.
The news came as Centrica's half-year results revealed that it lost 377,000 customer accounts in the first half of 2017, with its consumer earnings dropping by more than a quarter as a result.
Underlying operating profits from its UK home energy supply arm fell 26% to £381m as the group said it was also hit by warmer than normal temperatures and the pre-payment tariff cap.
Centrica's overall underlying operating profits were 4% lower at £816m for the six months to 30 June.
---
Are you a British Gas electricity customer? Let us know about your experiences. Email haveyoursay@bbc.co.uk with your stories.
Please include a contact number if you are willing to speak to a BBC journalist. You can also contact us in the following ways: