Countess of Chester Hospital: Woman held in baby deaths probe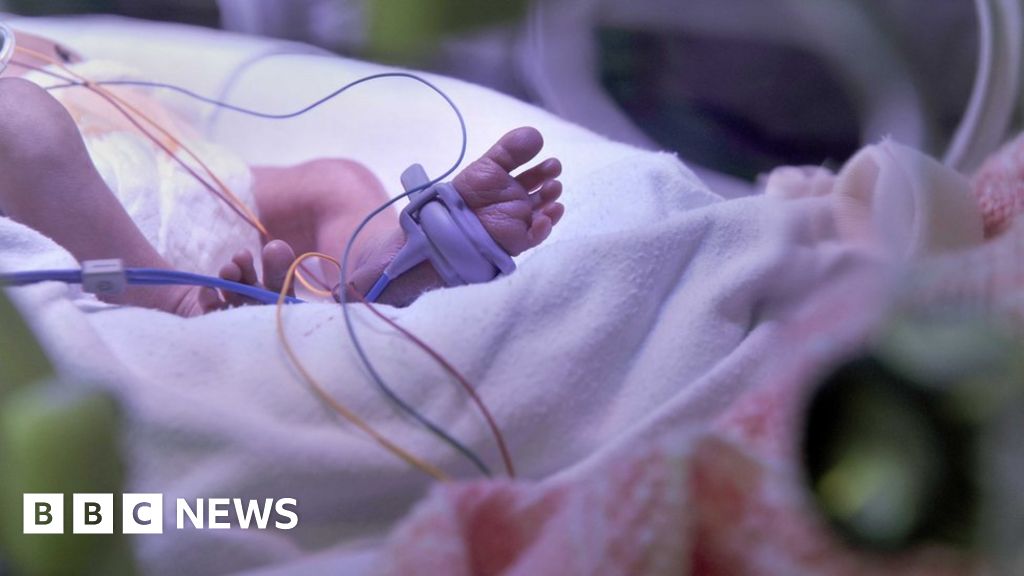 A "healthcare professional" has been arrested on suspicion of murdering eight babies and attempting to kill six others at a hospital.
Cheshire Police said the woman's arrest was a "significant step forward" in an investigation into deaths at the Countess of Chester Hospital.
Officers have been investigating the deaths of 17 newborns at the neonatal unit between March 2015 and July 2016.
A spokesman said the probe also covered 15 "non-fatal collapses".
A spokesman for the Countess of Chester declined to comment on whether any staff had been suspended and Cheshire Police would not reveal the role of the "healthcare professional" within the hospital.
'Extremely difficult time'
Det Insp Paul Hughes said the investigation was "highly complex and very sensitive" and officers were doing "everything we possibly can to try to establish in detail what has led to these baby deaths and collapses".
He added there were "no set timescales for this coming to a conclusion but we remain committed to carrying out a thorough investigation as soon as possible".
"Parents of all the babies are continuing to be kept fully updated and are being supported.
"This is an extremely difficult time and it is important to remember that there are bereaved families seeking answers as to what happened to their children."
Police were asked to investigate the deaths of eight babies in May 2017, a probe which has since widened to include nine more.
Hospital medical director Ian Harvey said asking police to investigate the deaths had not been "something we did lightly, but we need to do everything we can to understand what has happened".
He added the neonatal unit was "safe to continue in its current form" and remained open to women over 32 weeks in their pregnancy.
The Countess of Chester, which looks after about 400 babies a year, stopped providing care for those born earlier than 32 weeks in July 2016 after it reported "a greater number of baby deaths and collapses than normally expected".
A review by the Royal College of Paediatrics and Child Health the following February said no "definitive explanation" had been found for the increase in mortality rates at the neonatal unit and there were no "obvious factors" linking the deaths.
An inspection of the hospital by the Care Quality Commission in 2016 found the unit's nursing staff levels "did not meet standards recommended by the British Association of Perinatal Medicine" and it "lacked storage space and resources" for effective infection control.