Dec to get new partner for I'm a Celebrity Get Me Out of Here!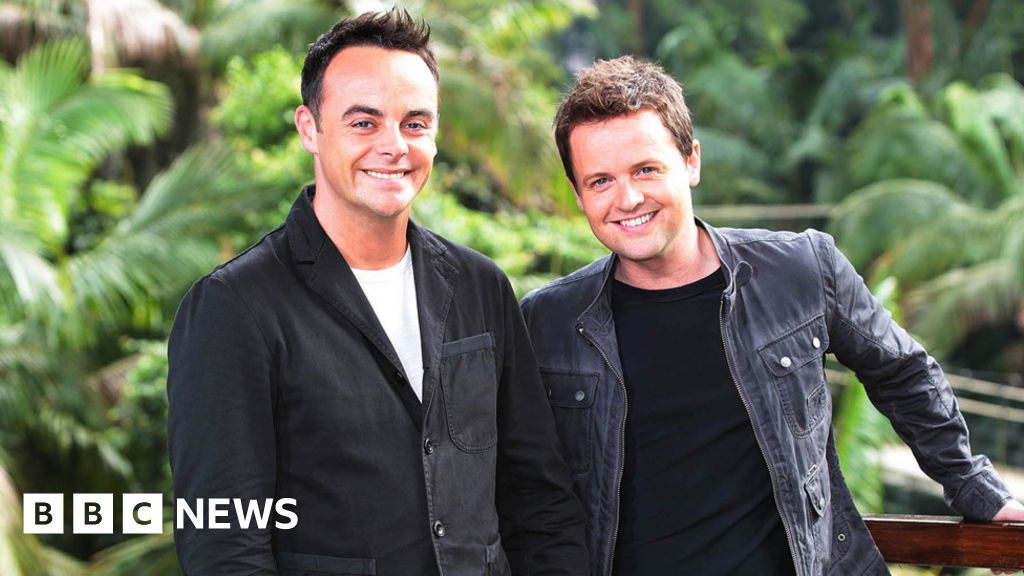 Dec Donnelly will have a co-presenter on the next series of I'm A Celebrity, as Ant McPartlin takes the rest of the year off.
Speaking at the Edinburgh TV Festival, ITV's director of television Kevin Lygo said they had decided on Dec's co-host but would not reveal who it was.
Ant stepped down from his TV work in March following his arrest on suspicion of drink driving.
It had been thought Dec would present the jungle reality show solo.
Earlier in August Ant said he would be taking the rest of the year off, and Saturday Night Takeaway would not return next year.
Dec presented the final shows of Saturday Night Takeaway alone as well as the Britain's Got Talent live finals and it was thought he would also present I'm a Celebrity, that starts in November, alone.
But Lygo said he will have a co-presenter. But when he was quizzed on who it would be, he just joked: "It's going to be Piers Morgan. No, I don't know, it could be Jeremy Corbyn. I can't say."
Ant spent a period in rehab last summer for painkiller and alcohol addiction and said he would have more treatment when he announced he was standing down from his TV jobs.
'Ant is doing really well'
Lygo, who was speaking at the Meet the ITV Controllers panel, gave the audience an update on Ant.
"The good news is that he's (Ant) doing really well, he's doing everything he should be doing to get better," he said.
"We collectively thought, let's give it a good amount of time off, this is a slow procedure, that's what we've decided to do.
"We'll find someone to stand next to Dec [for I'm a Celebrity], then Takeaway… we're doing an enormous amount of work for Takeaway in February/March and it's a lot of work and I think it was important for Ant, from his point of view, to not worry about doing any work and they're so amazing and honest and professional and fastidious about their shows."