Defence spending rise needed to keep influence, say MPs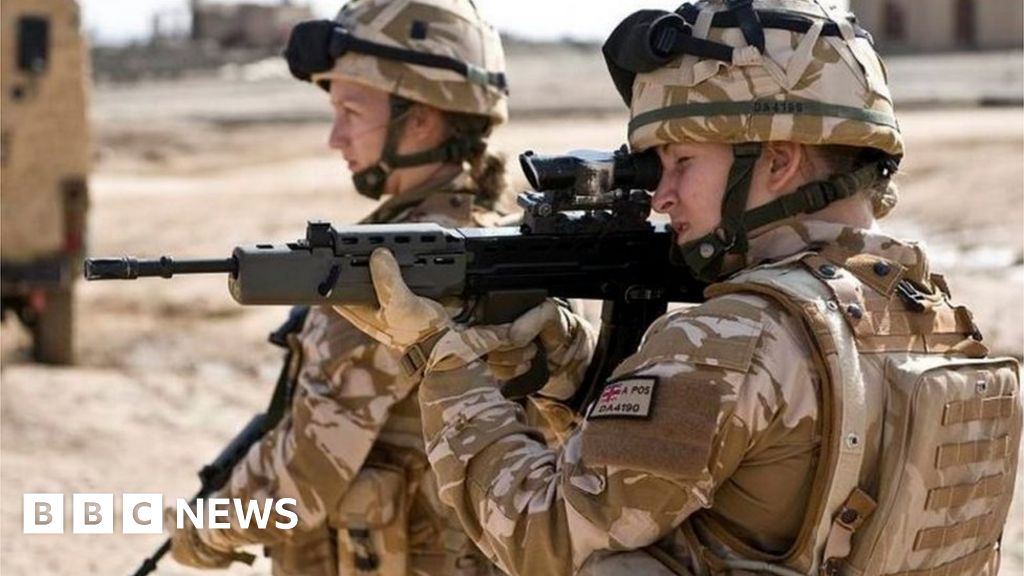 The UK will have to significantly increase defence spending if it is to maintain influence with Washington and Nato allies, MPs have warned.
A Commons Defence Committee report says the defence budget should rise from 2% of GDP (£40bn) to 3% (£60bn).
Defence Secretary Gavin Williamson has reportedly demanded an extra £20bn for his department.
A government spokesman said: "We have been clear we will continue to exceed Nato's 2% spending target."
The committee said the extra money for the Ministry of Defence (MoD) could be spent on increasing the readiness of the armed forces and to bolster Britain's anti-submarine warfare to counter possible threats from Russia.
The report recommends increasing the defence budget to 3% of GDP but says a rise to 2.5% would "comfortably fill the 'black hole' in the existing MoD budget".
It argued that without such investment the UK armed forces' usefulness to the US would be diminished.
"The government must not let this happen," the report says.
Committee member Madeleine Moon, Labour MP for Bridgend, said the UK's armed forces have been "hollowed out" with the navy "very weak" and air capability "diminished".
She told BBC Radio 4's Today: "Influence is really important because unless you can back it up with capability, you have no credibility."
The MPs' report also notes comments by US Defence Secretary James Mattis that the UK benefits from its defence relationship with the US by £3bn a year.
"This implies that both the UK armed forces and HM Treasury benefit from our close relationship with the US," the report says.
"However, that will continue to be true only while the UK military retains both the capacity and capability to maintain interoperability with the US military and to relieve US burdens.
At next month's Nato summit in Brussels, US President Donald Trump is expected to repeat his demands for European allies to spend more on defence.
'An increasingly acrimonious row'
BBC defence correspondent Jonathan Beale says the committee's report will "add fuel to what seems to be an increasingly acrimonious row between the defence secretary, Gavin Williamson, and the Treasury and the prime minister."
He says there have been warnings of a Conservative backbench rebellion if more funding is not forthcoming.
Over the weekend it was reported that Mr Williamson threatened to end Theresa May's leadership if she did not provide more money.
However Chief Secretary to the Treasury Liz Truss has warned cabinet colleagues that it is "not macho" to demand more funding.
Writing in the Telegraph, she argued a tax and spend policy would harm the Conservatives in the opinion polls.
Get news from the BBC in your inbox, each weekday morning
A spokesman for the Ministry of Defence said: "The UK maintains the biggest defence budget in Europe we have been clear we will continue to exceed Nato's 2% spending target.
"The defence secretary launched the Modernising Defence Programme to strengthen our armed forces in the face of intensifying threats."