England job 'is greatest challenge' – Allardyce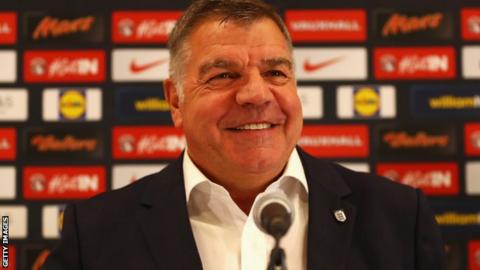 New England manager Sam Allardyce says the job will be the "greatest challenge" of his career.
In his first news conference since taking charge of the national side, Allardyce said his "man management" was his "biggest asset".
Allardyce, who helped save Sunderland from Premier League relegation last season, succeeds Roy Hodgson after a disappointing Euro 2016 campaign.
Sammy Lee, Allardyce's assistant at Bolton, joins the England staff.
"This will be my greatest challenge for me in my long career and hopefully be as successful as I have in the rest of my career," Allardyce said.
Allardyce also he said he would not make a decision on Wayne Rooney's captaincy until he met the players and staff.
More follows