General election 2017: Jeremy Corbyn vows to 'change poll's course'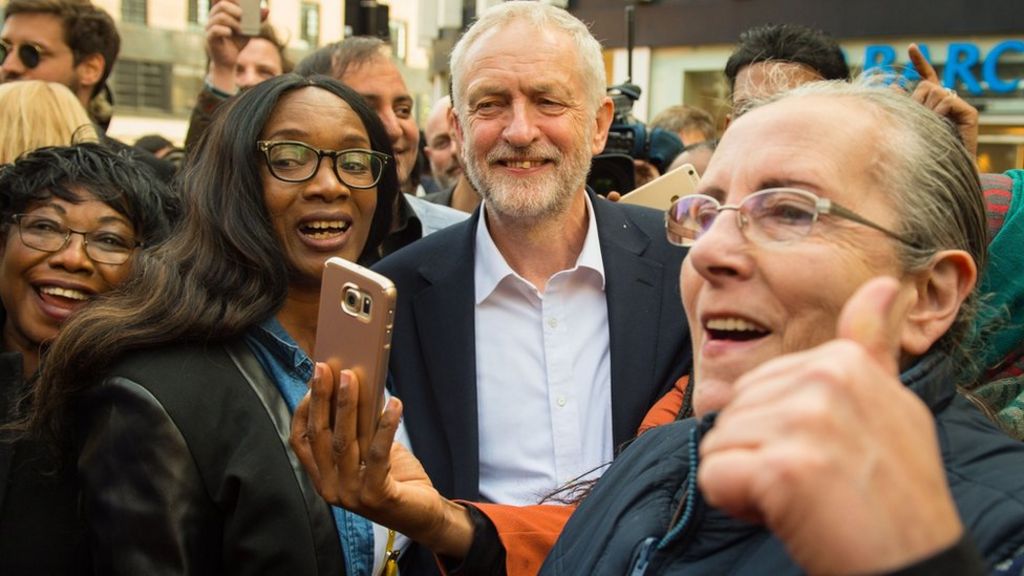 Jeremy Corbyn is vowing not to "play by the rules" if elected PM and insists the poll is not a foregone conclusion.
On the first full day of general election campaigning, the Labour leader will say "powerful people" do not want him to win the snap general election.
He will vow to "prove the Establishment experts wrong and change the direction of this election".
Theresa May has promised "strong and stable leadership" and said people want her to get on with implementing Brexit.
The prime minister was speaking after her call for an early election on 8 June was overwhelmingly backed by MPs.
The Commons vote, by 522 to 13, paved the way for a seven-week campaign that has taken the country by surprise.
'Cosy cartel'
In a speech in London, Mr Corbyn will say: "Much of the media and Establishment are saying this election is a foregone conclusion.
"They think there are rules in politics, which if you don't follow by doffing your cap to powerful people, accepting that things can't really change, then you can't win.
"But of course those people don't want us to win. Because when we win, it's the people, not the powerful, who win."
He will add: "They say I don't play by the rules – their rules. We can't win, they say, because we don't play their game.
"They're quite right I don't. And a Labour government elected on 8 June won't play by their rules."
He will add that those rules "have created a cosy cartel which rigs the system in favour of a few powerful and wealthy individuals and corporations".
Mr Corbyn will say: "It's a rigged system set up by the wealth extractors for the wealth extractors."
The Labour leader will single out tycoon Sir Philip Green, who faced heavy criticism over the BHS pensions saga, and Sports Direct boss Mike Ashley in his speech, saying they should be "worried about a Labour government".
Meanwhile, Mrs May sought to put "strong and stable" leadership at the heart of her pitch to voters as she addressed supporters in Bolton on Wednesday.
She said the country now has a "unity of purpose" and a desire for the government to "get on" with implementing Brexit and "making a success of it".
The PM warned of a potential "coalition of chaos" led by Mr Corbyn, although the Labour leader ruled out forming a post-election alliance with the SNP.
TV debates
Mrs May has faced criticism from rival parties for refusing to take part in head-to-head TV debates against other leaders during the campaign.
She said she preferred "to get out and about and meet voters".
A Downing Street source said the PM would not appear on the same stage as another leader on television, but did not rule out an individual event with a studio audience.