Harold Hill stabbing: Girl, 17, dies in park attack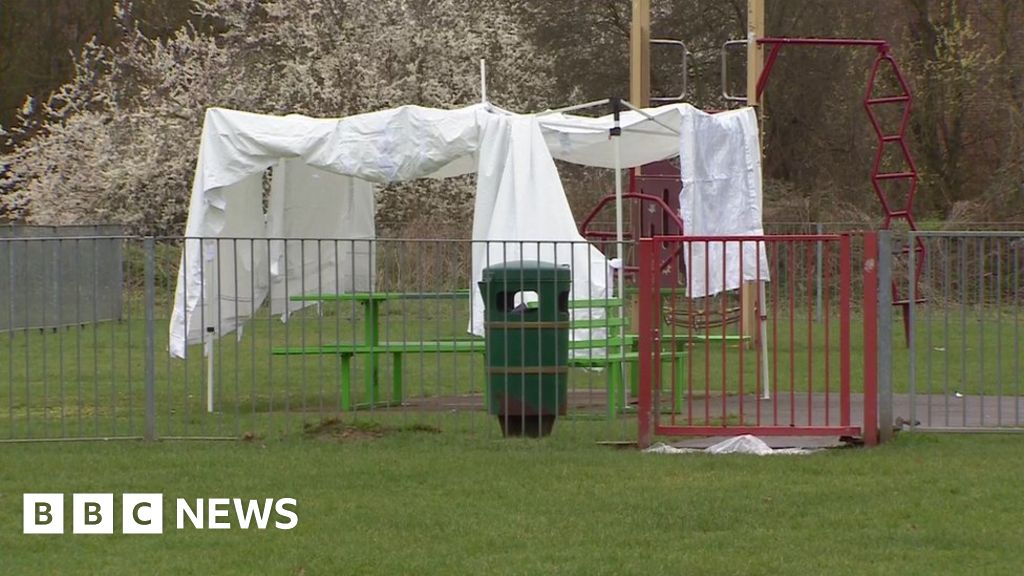 A 17-year-old girl has been stabbed to death at a park in east London.
Police were called to St Neots Road in Harold Hill, Romford, at about 21:30 GMT on Friday.
The girl was pronounced dead at the scene.
The Metropolitan Police has begun a murder investigation, although no arrests have been made. The girl's next-of-kin have been informed, and a post-mortem examination is due to be held.
It comes less than a week after 20-year-old Ché Morrison was stabbed to death outside Ilford train station in east London.
Police have sealed off the park and forensic officers are at the scene.
One resident whose flat overlooks the park told the BBC that she rushed out after her family heard a commotion and tried to help the girl as she lay bleeding.
Hairdresser Ellie Best, 17, said she and her family had moved to Harold Hill from east London for the "good strong community".
She said: "No one should have to get a call to say that their child has been killed.
"It is becoming more and more like central London here. Children did not fight or anything and you did not hear of people being mugged. There has never been knife crime here before – it is just in the last six or seven months.
"I worry for the younger youths. Police need to talk to them about the dangers of carrying knives because the message is not getting through."
Miss Best said the park was used by local children to "just hang out".
Friday's stab victim is the first teenage girl to die in a homicide in the capital this year.
She became the 18th person to be killed in London this year, and the fifth teenager to die.
Last year, two 17-year-old girls and one 18-year-old woman were murdered in London.
Acting Det Ch Supt John Ross, of the Met, described the latest death as a "tragedy" and said police would carry out extra patrols around Harold Hill "in the coming days".
He also said there had been a reduction in knife crime since the middle of last year, particularly in relation to people aged under 25.
"But we are not complacent, bearing down on violent crime in the streets of London is a top priority for the Met," he said.
Urging potential witnesses to come forward, he added: "Your information could take a knife off the street or save a life."
MP for Hornchurch and Upminster in Havering Julia Lopez described the attack as "utterly senseless".
London mayor Sadiq Khan also took to Twitter to say he was "devastated" by the stabbing.
He also urged members of the community to contact police.
Mr Khan, who has a 17-year-old daughter himself, said: "For the grace of God, it could have been any one of our children who lost their lives last night.
"There are people who know who's responsible, and my message to them is to please contact the police. It's really important that justice is done."