Hither Green 'burglar' stabbing: Man, 78, arrested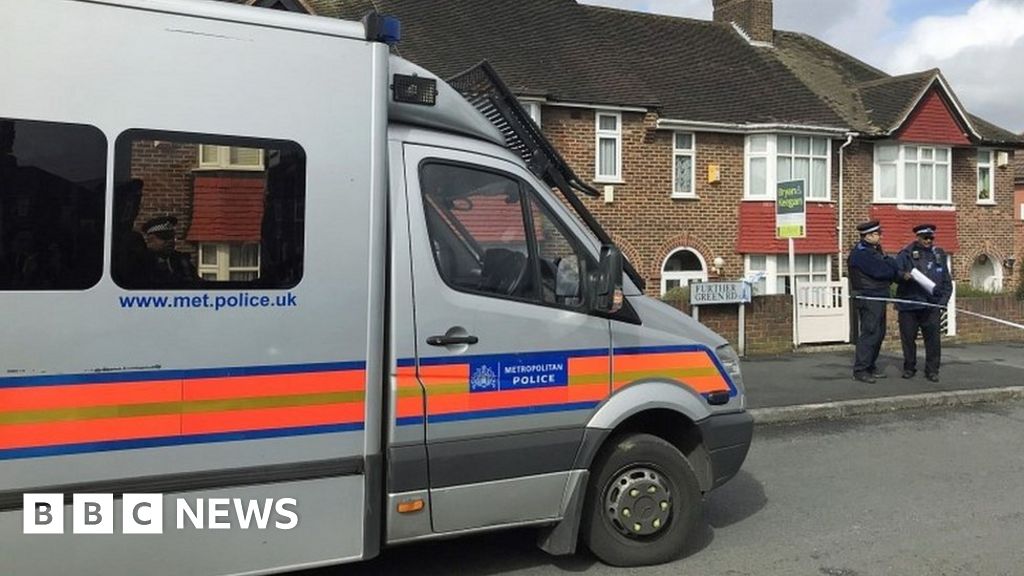 A 78-year-old man has been arrested on suspicion of murder after a suspected burglar was stabbed to death.
The homeowner discovered two intruders in South Park Crescent, Hither Green, south-east London, at about 00:45 BST.
One suspect, armed with a screwdriver, forced the man into his kitchen where a struggle ensued and he was stabbed, Scotland Yard said.
The 38-year-old was taken to hospital by paramedics but was pronounced dead at 03:40.
The pensioner, who suffered bruising to his arms, has been arrested on suspicion of murder.
He remains in custody at a south London police station.
Police said they were called to the property over reports of a burglary when they found the man collapsed in nearby Further Green Road with a stab wound to the upper body.
One man who lives on the street said there had been a recent spate of burglaries in the area and his home had been broken into in recent months.
'Doesn't deserve punishment'
"I was renovating the house and they broke in and took a laptop. I know this has happened to others recently," he said.
Adam Lake, another local resident, said he "wasn't surprised" to hear about the burglary.
"We've even had to put up CCTV at home because we didn't feel safe," he said.
"I feel terrible for the man that was burgled. He doesn't deserve to be punished for defending himself," he said.
The dead man's next of kin have been informed and a post-mortem examination would take place "in due course", the Met said.
A second suspect remains at large.
Local ward Councillor Mark Ingleby described the killing as a "tragedy" and said it had come "out of the blue".
He said there had been a "definite improvement" on tackling burglaries in the area thanks to an active Neighbourhood Watch scheme.
New security gates had also been installed to prevent trespassers accessing alleyways behind houses, he said.