Home Secretary Sajid Javid reveals moped mugging
Home Secretary Sajid Javid has revealed he was a victim of a moped mugging in north London, shortly before he was given his latest Cabinet role.
In a Sun on Sunday interview, Mr Javid said he reached for his phone to call a taxi outside Euston station when the thieves rode on to the pavement.
They grabbed his phone and zoomed off, he said, leaving him "angry and upset".
He said he is now working on a review to give police more power to pursue moped thieves.
"Before I knew what was happening, it (the phone) had gone," said Mr Javid, who was appointed home secretary in April.
"I was angry and upset but thought myself lucky not to have been stabbed or beaten up like many other victims who fall prey to these vicious criminals."
His revelation comes days after comedian Michael McIntyre was robbed by men on a moped in north-west London.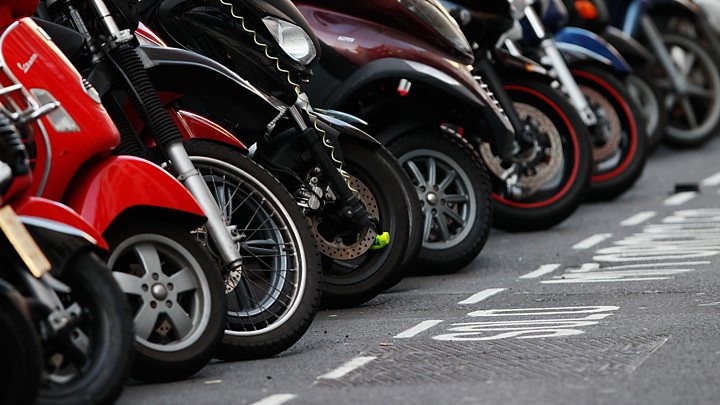 Home Office proposals announced last month aim to give police drivers more legal protection and aim to smash the "myth" that officers cannot pursue riders who are not wearing helmets.
It followed concerns among officers that they risk prosecution for careless or dangerous driving if they chase criminals at high speed, particularly those on mopeds and motorcycles.
Mr Javid told the newspaper: "It's ridiculous. Police should be allowed to get on with the job.
"If someone commits a crime and police want to pursue them, they should have much more freedom to."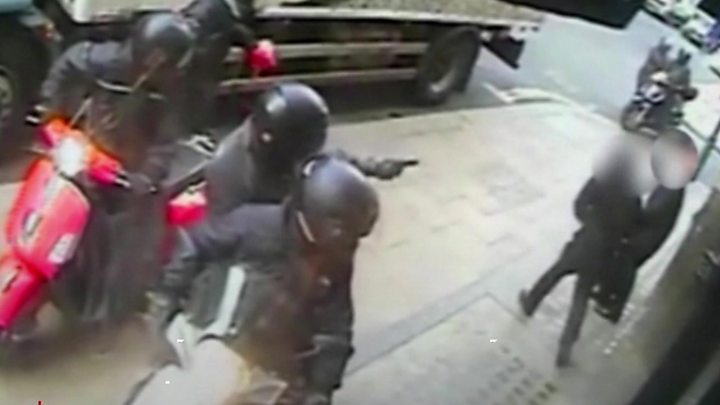 The number of offences carried out by criminals using mopeds in London has increased from 827 offences in 2012 to more than 23,000 last year.
Data obtained by the BBC showed during that period, more than 40% of such offences happened in just two boroughs, Islington and in Camden – where Mr Javid was mugged.
The home secretary also spoke briefly about growing up on Bristol's Stapleton Road, which he said "didn't feel dangerous".
He said when he was about nine he joined a "gang", which called themselves "The Crimebusters", with one of his brothers.
"We had two bikes and would go up and down the street with cheap walkie-talkies," he said.
Use our tool to see how badly your neighbourhood is affected (London only).
If you cannot view the postcode search, please click here to reload the page.