Hurricane Irma: Puerto Rico braces for powerful storm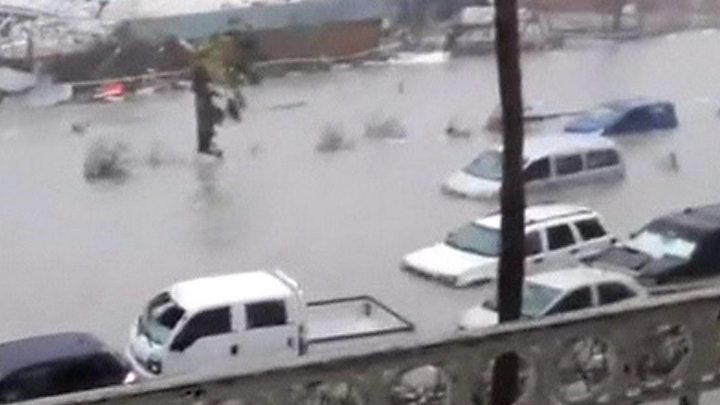 Puerto Rico is bracing for Hurricane Irma after the powerful storm caused at least seven deaths and left widespread destruction in the Caribbean.
The small island of Barbuda is said to be "barely habitable" while there were warnings of a "cruel" impact on French territories St Martin and St Barts.
Emergency efforts are being hampered by difficult access and communication with the hardest-hit areas.
Meanwhile, two other storms have strengthened to become hurricanes.
Irma, a category five hurricane, the highest possible level, is currently moving from the northern Virgin Islands, the US National Hurricane Center said.
The most powerful storm in a decade had wind speeds of 295km/h (185mph) and was expected to pass just north of Puerto Rico, then near or just north of the coast of the Dominican Republic on Thursday.
In Puerto Rico, Irma was already causing heavy downpours and strong winds.
Many residents have rushed to shops for water, food and other supplies, despite warnings to remain indoors. Officials have said that power could be cut off for several days.
Hurricane Irma first hit the dual-island nation of Antigua and Barbuda. At least one death was reported on Barbuda, where Prime Minister Gaston Browne said about 95% of the buildings had suffered some damage.
"The island is literally under water. In fact, I'm of the view that, as it stands now, Barbuda is barely habitable," he said after flying over the island, home to some 1,600 people.
However, Antigua, population 80,000, escaped major damage, with no loss of life, he said earlier.
Officials have confirmed at least six deaths and considerable damage in the French territories of St Martin and Saint Barthélemy – the French holiday destination popularly known as St Barts.
Power has been cut on both islands and emergency crews are still trying to reach the worst-hit areas. St Martin's airport, the third largest in the Caribbean, has been destroyed.
"I can already tell you that the impact will be hard and cruel, there will be casualties and the material damage on both islands will be considerable," President Emmanuel Macron said.
Significant damage was also reported in the Dutch section of St Martin, known as Sint-Maarten.
US President Donald Trump said he and his aides were monitoring Irma's progress. "But it looks like it could be something that will be not good. Believe me, not good," he told reporters at the White House.
It is still not yet clear what impact Hurricane Irma might have on the US mainland.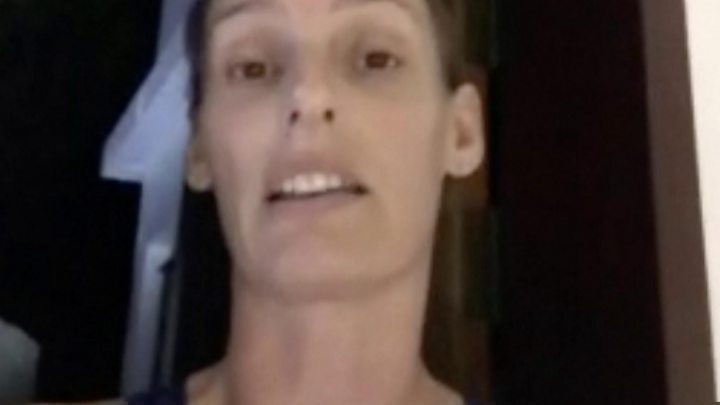 In Florida, officials started evacuations of tourists and residents of Florida Keys, a resort archipelago.
A state of emergency had been declared for Florida, Puerto Rico and the US Virgin Islands, mobilising federal disaster relief efforts.
British Foreign Secretary Boris Johnson said the government was in touch with British overseas territories caught up in Irma, and was doing "everything we can to help those afflicted".
---
Islands in Irma's immediate path
Antigua and Barbuda
Population: 90,800
Key facts: one of the Caribbean's most prosperous nations, thanks to its tourism industry and offshore financial services
Hurricane report: Antigua reportedly escaped major damage, with no loss of life, but some 95% of structures on Barbuda were damaged or destroyed, the prime minister says, confirming at least one death
St Martin
Population: 75,000
Key facts: tourist destination celebrated for its beaches; divided between France, which calls its section Saint Martin, and the Netherlands, which calls its part Sint-Maarten
Hurricane report: six people reported killed in St Martin, according to Guadeloupe prefect Eric Maire. There has been serious damage to buildings, flooding, power cuts
St Barts (Saint Barthélemy)
Population: 9,200
Key facts: luxury tourist destination
Hurricane report: serious damage to buildings, flooding, power cuts
Turks and Caicos
Population: 31,500
Key facts: enjoys one of the more dynamic economies in the region thanks to upmarket tourism, offshore finance and fishing
Hurricane report: the low-lying region is at risk of a storm surge with destructive waves up to 6m (20ft) higher than usual possible
British Virgin Islands
Population: 20,600
Key facts: more than 40 islands and islets
Hurricane report: Irma is passing over the northern islands
Puerto Rico
Population: 3.7 million
Key facts: a tourist destination but plagued by debt, poverty and high unemployment
Hurricane report: Irma expected to pass close by
Dominican Republic
Population: 10.2 million
Key facts: major tourist destination, shares island of Hispaniola with Haiti
Hurricane report: Irma expected to pass close by
---
Another storm, Jose, further out in the Atlantic behind Irma, swelled to category one hurricane strength and could be near major hurricane strength on Friday, according to the US National Hurricane Center.
And storm Katia, in the Gulf of Mexico, was also upgraded to hurricane status, and a warning was in effect for the coast of the Mexican state of Veracruz.
Seeing multiple storms developing in the same area of the Atlantic in close succession is not uncommon.
Rarer though is the strength of the hurricanes, with Harvey making landfall in the US as a category four.
There have never been two category four storms making landfall on the US mainland during the same season, since records began.
---
Are you in the region? Are you a holidaymaker unable to get a flight home or a resident who has been preparing for Hurricane Irma? If it is safe for you to do so, share your experiences by emailing haveyoursay@bbc.co.uk.
Please include a contact number if you are willing to speak to a BBC journalist. You can also contact us in the following ways: