Labour MP Gerald Kaufman dies at 86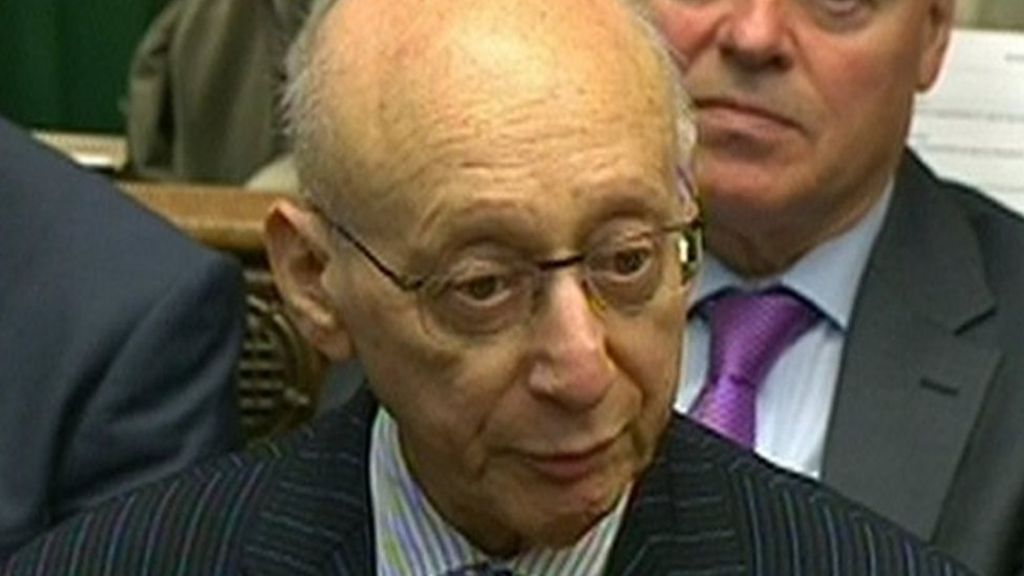 Sir Gerald Kaufman, Labour MP for Manchester Gorton and Father of the House of Commons, has died aged 86.
His family made the announcement late on Sunday, calling him "a great socialist and parliamentarian".
Sir Gerald, who was the oldest serving MP, famously called his party's left-wing 1983 election manifesto "the longest suicide note in history".
Labour Party leader Jeremy Corbyn led tributes to him, calling him an "iconic and irascible figure".
Former leader Ed Miliband said he was "an outstanding servant of the Labour movement", adding: "His principles, values and friendship will be sorely missed."
A family spokesman confirmed he had been suffering from a long-term illness for several months.
Sir Gerald became an MP in north-west England in 1970, first for the Manchester Ardwick constituency and then for Manchester Gorton, which he had served since 1983.
He was a junior minister between 1974 and 1979, and held a number of senior shadow cabinet posts through the 1980s, before returning to the backbenches in the early 1990s.
A family spokesman said: "Sir Gerald dedicated his life to serving those who he believed would benefit most from a Labour government and Labour values in action.
"He believed that policy and principle without power were simply not enough to deliver the better life that he fought for on behalf of his constituents for almost 50 years.
"[Throughout his illness], he remained firmly committed to, and focused on, the activities and wellbeing of his beloved constituency."
Sir Gerald was a member of the Jewish Labour Movement and was known for his criticism of Israel, calling senior politicians from the country "war criminals" in 2002.
Mr Corbyn said: "Gerald came from a proud Jewish background. He always wanted to bring peace to the Middle East and it was my pleasure to travel with him to many countries.
"He loved life and politics. I will deeply miss him, both for his political commitment and constant friendship."
Shadow chancellor John McDonnell tweeted: "Sad to hear of Gerald Kaufman's death. He was a tremendously dedicated servant of his constituency and our party. A man of absolute principle."
And Commons Speaker John Bercow called him an "outstanding representative" and a "passionate campaigner for social justice, here in Britain and around the world".