May to trigger Brexit on 29 March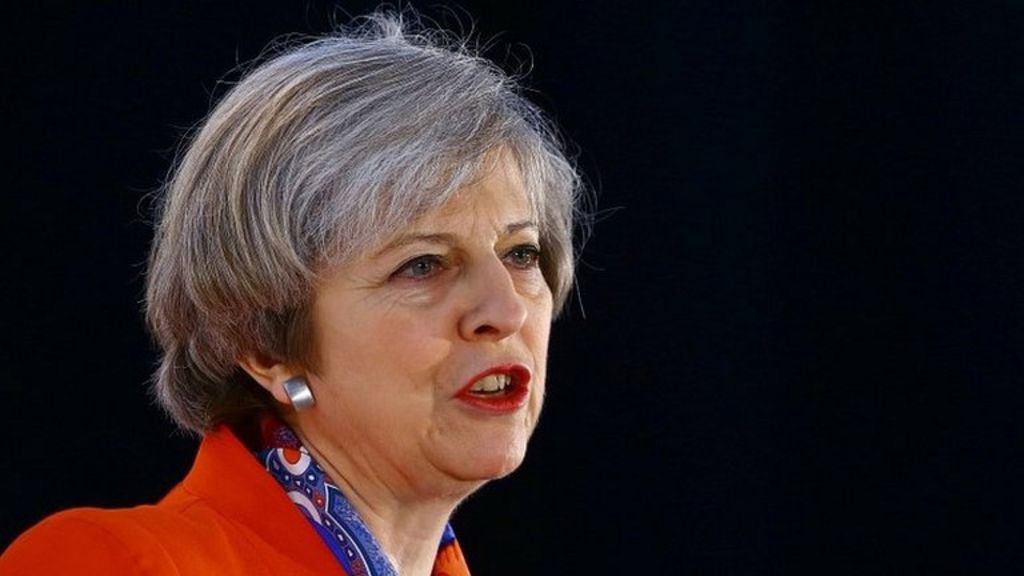 Prime Minister Theresa May is to officially notify the European Union next Wednesday that the UK is leaving.
Downing Street said she would write a letter to the EU's 27 other members, adding that it expected negotiations to then begin as quickly as possible.
The move comes nine months after people voted 51.9% to 48.1% in a referendum.
Talks on the terms of the departure and future relations are not allowed under the Article 50 process until the UK formally tells the EU it is leaving.
If all goes according to the two year negotiations set out in the official timetable, Brexit should happen in March 2019.
A No 10 spokesman said the UK's Ambassador to the EU, Sir Tim Barrow, informed the European Council, headed by President Donald Tusk, earlier on Monday of the date that Article 50 would be triggered.
Mrs May is expected to make a statement to the House of Commons shortly after invoking Article 50.
Downing Street said that after Article 50 is triggered, it is expected that the remaining 27 EU member states will agree their terms and for there to be an initial response within 48 hours.
A spokesman said the government wants negotiations to start as soon as possible but added that they "fully appreciate it is right that the other 27 EU states have time to agree their position".
Mrs May said last year that she intended to notify the EU of the UK's intention to leave by the end of March. The move was approved by Parliament two weeks ago when peers and MPs passed unamended a bill giving the prime minister the authority to set the process in motion.
EU leaders have said they want to conclude the talks within 18 months to allow the terms of the UK's exit to be ratified by the UK Parliament and the European Parliament, as well as approved by the necessary majority of EU states.
Mrs May has said MPs and peers will have a vote on the deal she negotiates but she has insisted the UK will leave anyway even if Parliament rejects it. The government has said it expects to secure a positive outcome but made clear there is a chance of there being no formal agreement.