Mid-term elections 2018: Trump's Republicans hold on to Senate
President Donald Trump's Republicans are projected to retain control of the US Senate in the mid-term elections.
But Democrats are on course to win the House of Representatives, which would deal a blow to the president's agenda.
Republicans held on to the upper chamber with key victories in Indiana, Texas and North Dakota.
Mr Trump is not up for re-election until 2020, but Tuesday's vote was seen as a referendum on a polarising president.
What's happening in Senate races?
Mr Trump's party is projected to hold on to the upper chamber in Congress, where they currently hold a slim 51-49 majority.
The turning point was when Republican businessman Mike Braun ousted incumbent Joe Donnelly, a moderate Democrat in Indiana.
White House press secretary Sarah Sanders said Mr Trump had "closed the deal" for Mr Braun after appearing alongside him at a rally in the state on Monday night.
In Texas, Republican Ted Cruz Cruz was projected to beat his challenger, Democratic rising star Beto O'Rourke.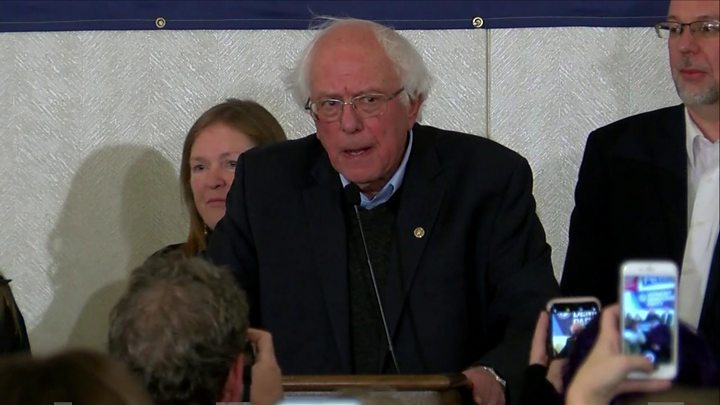 There was some consolation for Democrats as Senators Joe Manchin and Bob Menendez held on to their seats after tough campaigns in West Virginia and New Jersey respectively.
Mr Manchin was the only member of his party to vote to confirm Supreme Court Justice Brett Kavanaugh, whose nomination narrowly survived sexual assault claims.
Mitt Romney, the 2012 Republican presidential nominee, has won election to US Senate from Utah, as expected.
Democrats were always facing an uphill battle in the Senate this year because they were defending 26 seats, while just nine Republican seats were up for grabs.