The World's Most Expensive Taco Just Sold for $27,960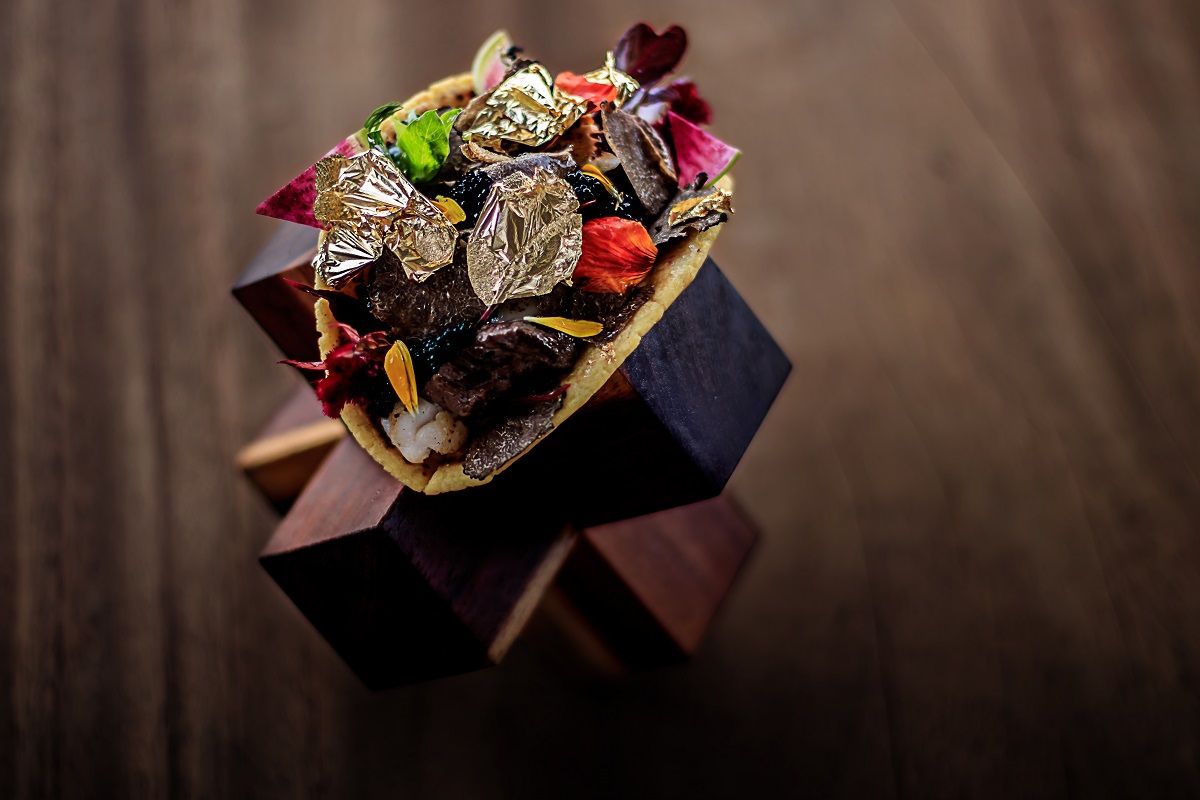 Photo Credit: Velas Resorts
How much would you pay for a gold flake-infused soft corn tortilla filled with Kobe beef, lobster, black truffle brie cheese, Almas Beluga caviar and a salsa made from dried Morita peppers?
The new Grand Velas Los Cabos puts a price tag of $ 25,000 on their ultimate taco at its fine-dining restaurant Frida, which we told you about back in February.  But there were no takers until the pricey menu item was donated as a raffle item to benefit the Los Cabos Children's Foundation last Friday at Grand Velas Los Cabos' Sip & Savor event. To sweeten the deal and encourage generous attendees to open their bank vaults, the winner would also receive the resorts' signature tacos for their personal guests, and a shot of Tequila Ley .925 tequila served from La Ley's $ 3.5 million Ley Diamante bottle.
At the evening's climatic moment, The World's Most Expensive Taco and a shot of Tequila Ley .925 generated $ 27,960 for the Los Cabos Children's Foundation programs of oncology, cardiology and pediatric intensive care. To present the taco and tequila to the raffle winner, two security guards accompanied the well-insured bottle to the hotel ballroom, and Velas Resorts' Chef Juan Licerio and his team paraded the costly taco to the stage. Instead of chowing down on The World's Most Expensive Taco, the lucky winner, Mike Patterson, gave it away to his two guests, including Los Cabos Properties' real estate brokerage owner Reyna Houston. So what does $ 27,960 taste like? Says Houston, "totally delicious." 
Images from the auction will be added as they become available.