Theresa May will tell world leaders UK is 'open for business'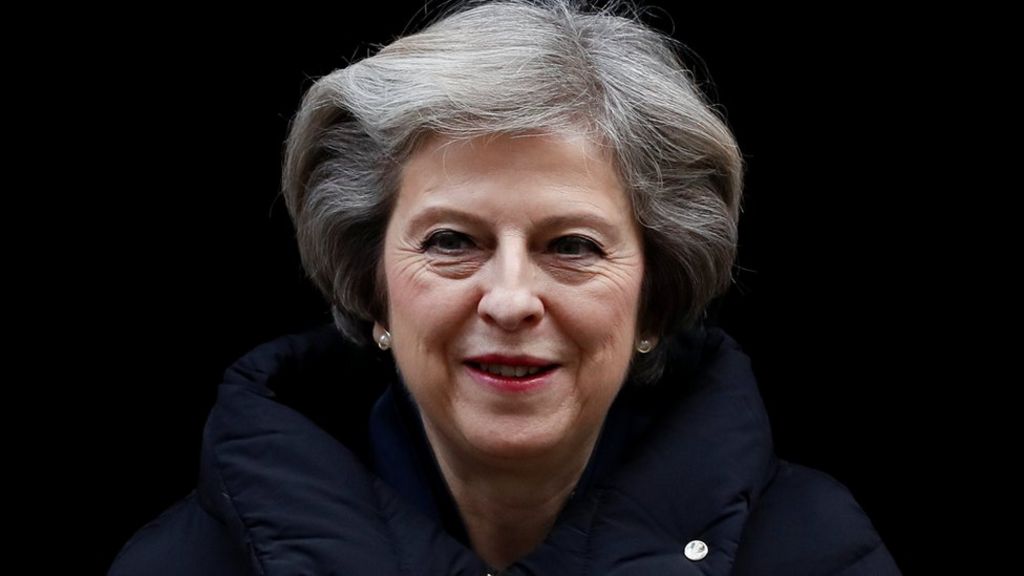 Theresa May will tell leaders the UK is "open for business" when she speaks at the World Economic Forum.
At the gathering of business and government leaders in Switzerland, the PM is also expected to warn about those "left behind" by globalisation.
Her trip comes after EU leaders said reaching a trade deal with the UK would be "very difficult".
The European Commissioner for Economic Affairs, Pierre Moscovici, said Brexit would be bad for the UK and the EU.
In her speech, Mrs May is expected to say the global elites need to tackle the backlash against globalisation, liberalism, and free trade.
She will argue for reforms, so the global economy creates wealth for all, rather than a privileged few.
In the Sun newspaper, Mrs May writes that she wants "a Britain – and a Brexit – that works for ordinary working people".
But the European Commissioner for Economic and Financial Affairs, France's Mr Moscovici, told the BBC that Brexit was not a positive move.
"You cannot have all the advantages of being the member of the club when you're out of the club," he said.
"I think that our British friends, who invented clubs, can understand that."
On Wednesday, Foreign Secretary Boris Johnson warned the EU not to give the UK "punishment beatings" for Brexit.
He said: "If [French president] Monsieur Hollande wants to administer punishment beatings to anybody who chooses to escape, rather in the manner of some World War Two movie, then I don't think that is the way forward.
"I think, actually, it's not in the interests of our friends and our partners."
Downing Street later said Mr Johnson "was not in any way suggesting anyone was a Nazi".
But Labour said the "wild and inappropriate comment" would not "improve the climate for negotiations".
On BBC Newsnight, former World Trade Organisation director general Pascal Lamy was asked about Mr Johnson's comments.
"It's a clear embarrassment for all these high-flying diplomats in the Foreign Office and they deserve all our compassion," he said.