Tories fined £70,000 over election expenses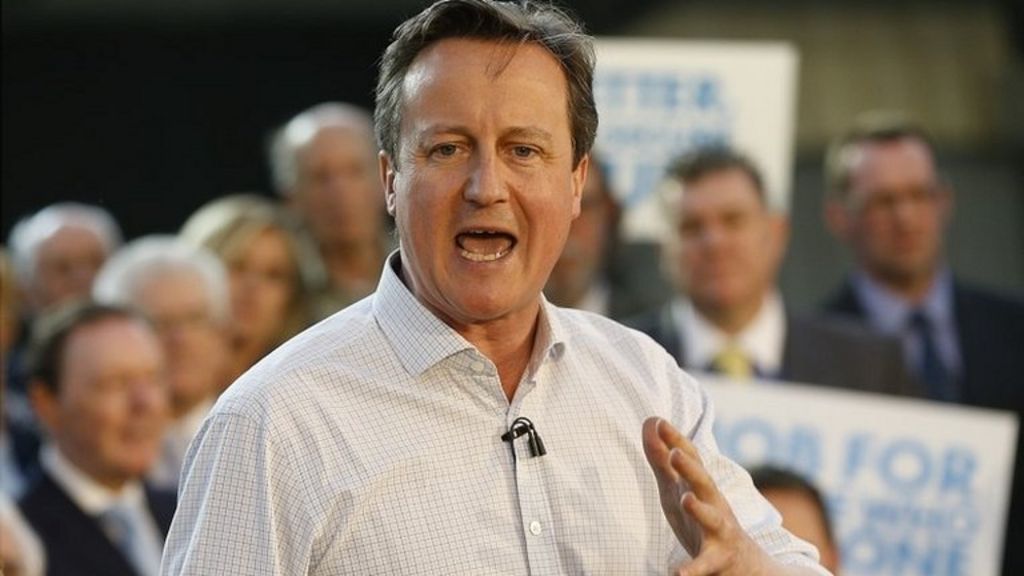 The Conservative Party has been fined £70,000 by the Electoral Commission for breaking election expense rules.
The commission's report highlights "numerous failures" in reporting spending on three by-elections in 2014 and the 2015 General Election.
These included missing payments of £104,000 – and £118,000 that was either not reported or incorrectly reported.
The Conservatives said they had accepted last March they had made "an administrative error".
A spokesman added that Labour and the Lib Dems had also been fined in the past and "there needs to be a review of how the Electoral Commission's processes and requirements could be clarified or improved".
The Electoral Commission's chief executive Claire Bassett told BBC Radio 5 live the investigation had taken much longer than necessary because of "some difficulties" in getting information from the Conservative Party.
She added that having had to get a court order to get information was "very disappointing".
The Electoral Commission also said it wanted stronger powers, otherwise "there is a risk that some political parties might come to view the payment of these fines as a cost of doing business".
The investigation, which followed Channel 4 News' own investigation into claims that Tories may have broken election law at the 2015 general election and three earlier by-elections, found:
The Conservative Party's 2015 UK Parliamentary general election spending return was missing payments worth at least £104,765
Separately, payments worth up to £118,124 were either not reported to the commission or were incorrectly reported by the party
The party did not include the required invoices or receipts for 81 payments to the value of £52,924
The party failed to maintain records explaining the amounts it invoiced to candidates in three 2014 by-elections, for work on their campaigns
Sir John Holmes, chair of the Electoral Commission, said: "Our investigation uncovered numerous failures by a large, well-resourced and experienced party to ensure that accurate records of spending were maintained and that all of the party's spending was reported correctly.
"The rules established by parliament for political parties and their finances are there to ensure transparency and accountability.
"Where the rules are not followed, it undermines voters' confidence in our democratic processes, which is why political parties need to take their responsibilities under the legislation seriously."
The Electoral Commission's investigation covered the national party rather than spending by individual candidates, which police forces have been looking into.
Senior Conservative MP Oliver Letwin said that spending record "mistakes" were probably down to "human error" rather than a deliberate attempt to rig elections.
"I don't think you should conclude from this that there is some great conspiracy," he told BBC Radio 4 Today's programme.
But the Electoral Commission has referred a possible criminal offence – of whether Simon Day, the Conservative Party's registered treasurer until April 2016, "knowingly or recklessly made a false declaration" – to the Metropolitan Police.
The Electoral Commission said this was the third investigation it had carried out into big parties failing to report six figure sums following major elections.
It concluded that Simon Day committed three contraventions under section 41 and two offences under section 82(4)(b) of Political Parties, Elections and Referendums Act 2000.
The allegations that prompted the investigation were that the party bussed in activists to take part in critical campaigns in marginal seats which helped David Cameron win a majority at the 2015 General Election.
Separate police investigations have been taking place into whether campaign spending in individual seats were registered as national spending when they should have counted towards each candidate's spending limit.
Twelve police forces have asked the Crown Prosecution Service to consider charges over election expenses.
BBC Political Editor Laura Kuenssberg said that if prosecutions go ahead "we could be looking at by-elections".
In response to the Electoral Commission report, a Conservative spokesman said it had "complied fully… and will pay the fines".
"This investigation and these fines relate to national spending by CCHQ, and the Conservative Party's national spending return for the 2015 general election.
"As we have consistently said, the local agents of Conservative candidates correctly declared all local spending in the 2015 general election.
"CCHQ accepted in March 2016 that it had made an administrative error by not declaring a small amount constituting 0.6 per cent of our national spending in the 2015 election campaign.
"Political parties of all colours have made reporting mistakes from time to time… this is the first time the Conservative Party has been fined for a reporting error.
"We regret that and will continue to keep our internal processes under review to ensure this does not happen again.
"Given the range of technical errors made by a number of political parties and campaign groups, there also needs to be a review of how the Electoral Commission's processes and requirements could be clarified or improved."