UK troops to take on Nato duties in Poland and Estonia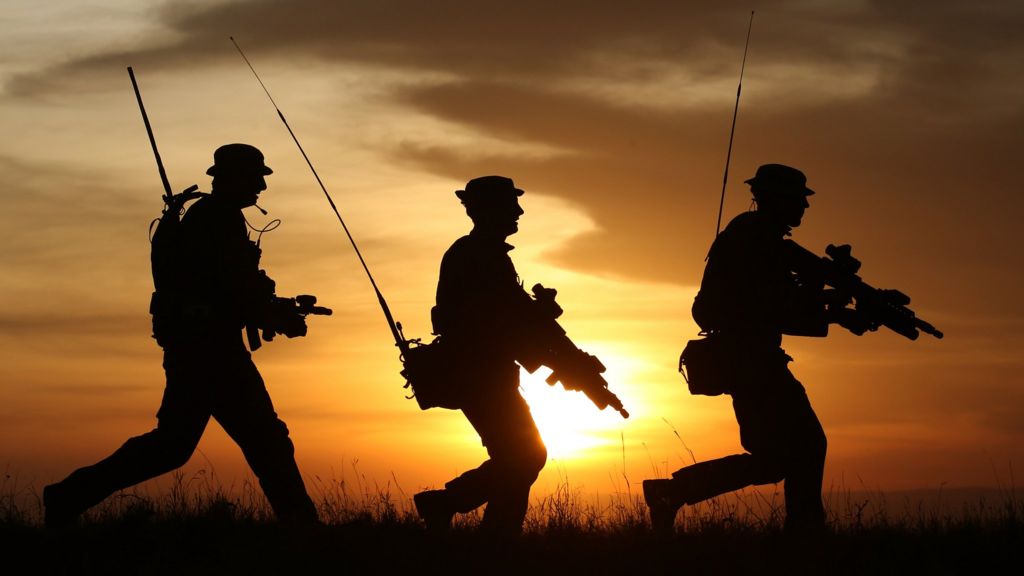 Hundreds of UK troops are to be sent to Poland and Estonia as part of the Nato response to concerns over Russia.
A 500-strong battalion will be deployed to Estonia and 150 troops will be based in Poland, UK PM David Cameron will announce at a summit in Warsaw.
It is part of a Nato commitment made after Russia's annexation of Crimea from Ukraine in 2014 to have four new battalions on its eastern flank.
The UK is also to take over the leadership of a standby force in 2017.
Speaking before the Nato meeting, Mr Cameron said: "This summit is a chance for us to reiterate our strong support for Ukraine and our other eastern allies to deter Russian aggression.
"Actions speak louder than words and the UK is proud to be taking the lead role, deploying troops across Eastern Europe. It is yet another example of the UK leading in Nato."
Nato Secretary General Jens Stoltenberg says Russia's use of force against Ukraine "has really changed our security environment. Nato has to respond".
Spending commitment
The UK leadership of Nato's Very High Readiness Joint Task Force will see 3,000 troops based in the UK and Germany join a 5,000-strong unit ready to move with as little as five days' notice.
It will involve the 20th Armoured Infantry Brigade, an armoured infantry battle group from the 1st Battalion The Princess of Wales's Royal Regiment and a light infantry battle group from the 1st Battalion Grenadier Guards.
The prime minister is also to announce that Britain is to extend the deployment of four RAF Typhoon fighters with the Baltic Air Policing Mission.
And Mr Cameron, who is to stand down in September following the UK vote to leave to EU, will use his final Nato summit to underline the government's continuing commitment to meet the alliance's target of spending 2% of GDP on defence.